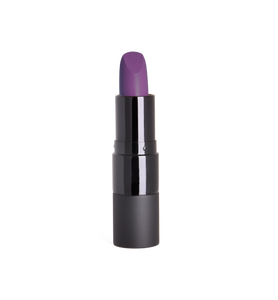 *This item will not restock 
Our first ever tube lipsticks introduced in the new Lip Addict Collection. 
Our matte lipsticks are pigmented but leave a soft creamy texture on the lips. 
Formulated matte, (with no shine) but our recipe gives your lips a comfy wear. Leaves lips smooth and rich with color, your lips will not be dry..we promise.
Color Details:
Toxxic- a deep bright purple, with slight fuchsia undertones