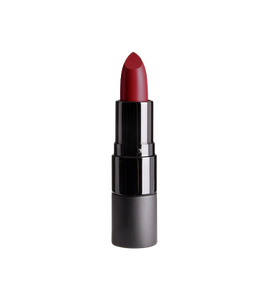 Our first ever tube lipsticks introduced in the new Lip Addict Collection. 
Our creme' lipsticks are pigmented but leave a soft creamy texture on the lips. 
Not shiny at all, but formulated to give your lips moisture for a comfy wear.
Color Details:
Thrill- A true/ classic red without orange undertones. This red is not bright and has blue undertones.